The travel influencer visits the Galleria Baumgartner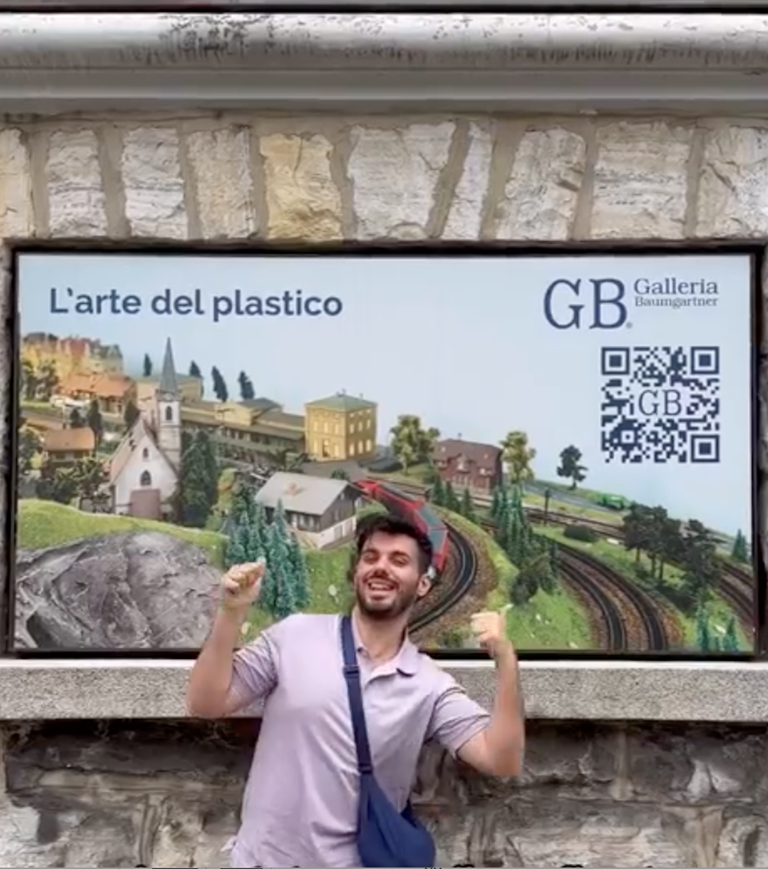 Thanks to Giovanni Arena, the social media crowd has discovered the largest European collection of model railways.
Giovanni Arena is a 27-year-old travel creator loved for the empathic way he narrates his journeys around the world. He has 1.3 million followers on TikTok and about half a million on Instagram. And it was on Instagram that he posted a reel dedicated to some unmissable experiences to have in Ticino. And of course he did not miss a stop at the Galleria Baumgartner in Mendrisio, where he posed (and had a lot of fun) among our models and railway models. Thanks to Giovanni for the visit and the exciting reel!