Discover the Gallery
With an area covering 2.320 square metres over three floors, 2,540 metres of track and space for over 4,000 exhibits from the Baumgartner collection and numerous other private collections: there is really something here for everybody!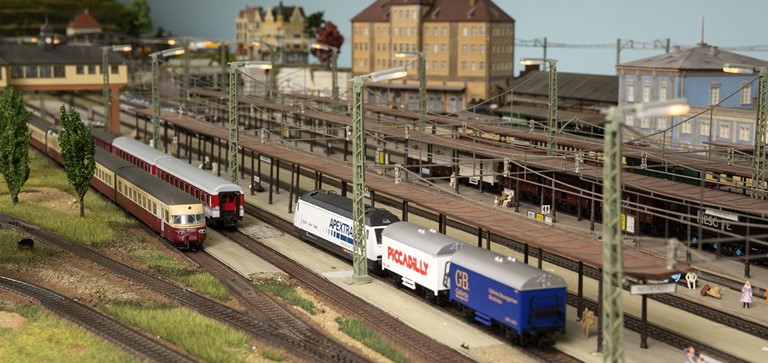 Railway Modelling
Be immersed in the wonderful world of Swiss and International railway history, admiring models of trains that were the toys of a bygone age. You will discover unique examples, and appreciate the manual precision work, faithful to the original in its entirety.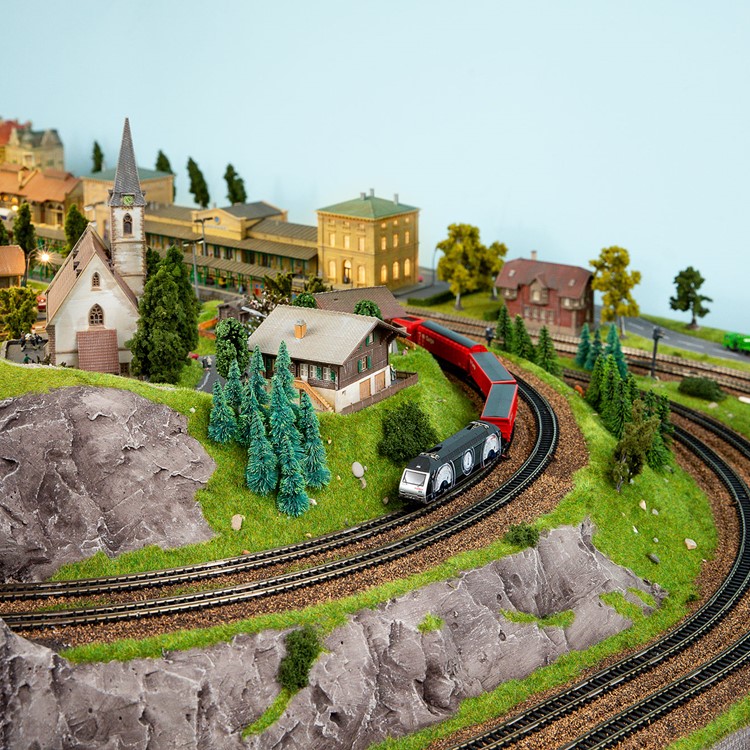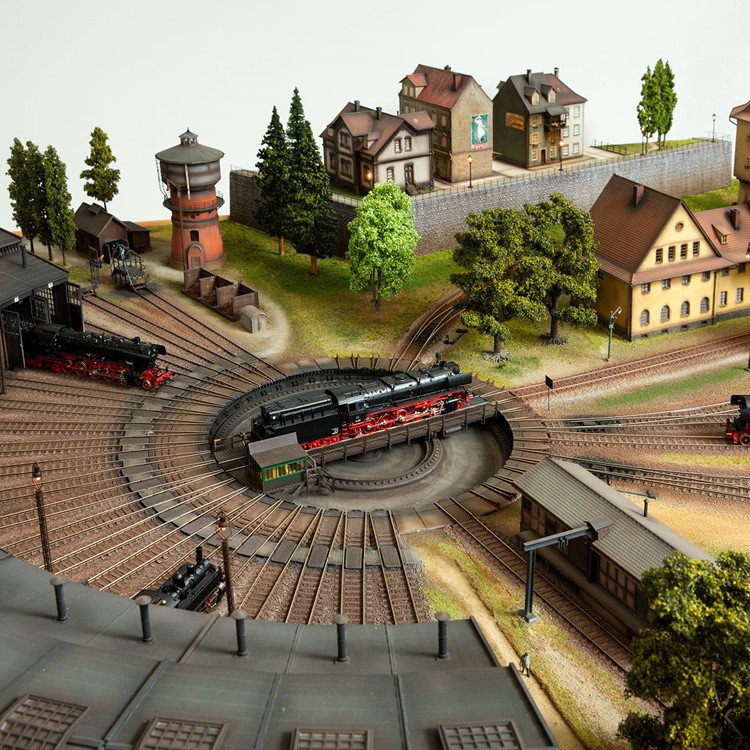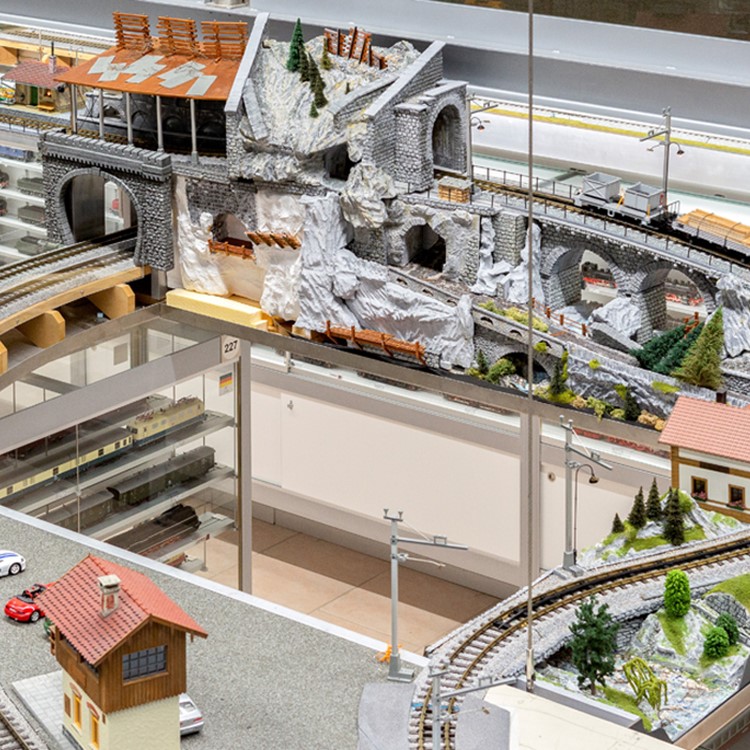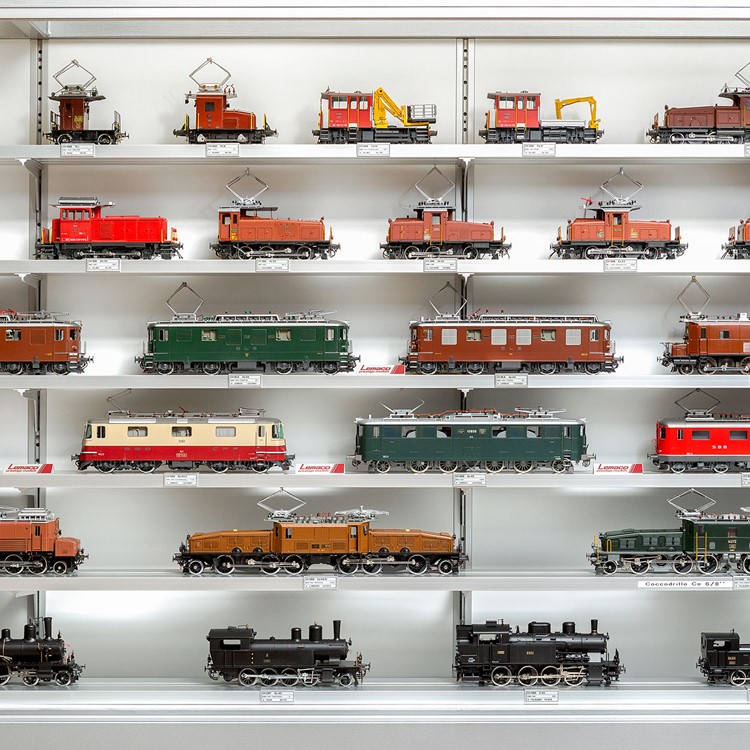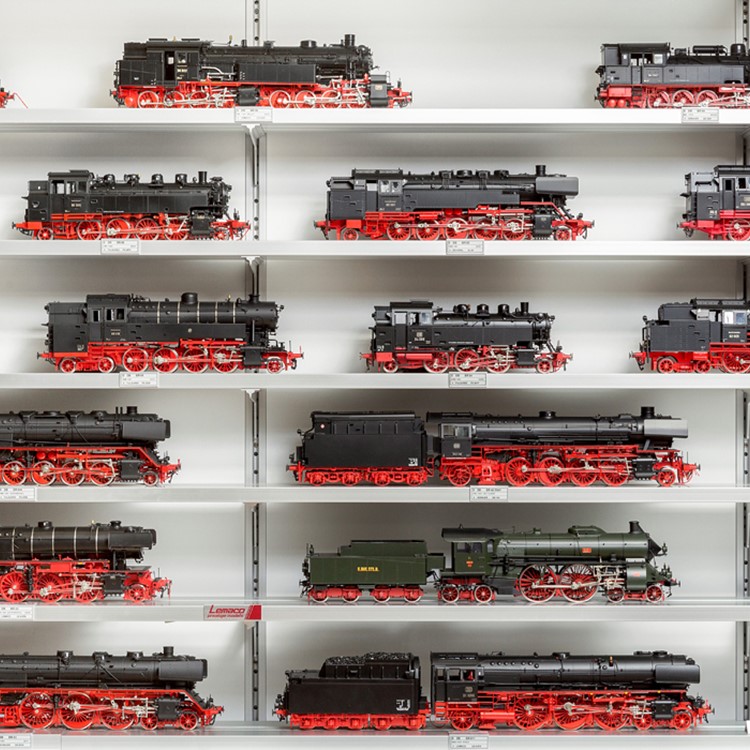 Value Cards and Stamps
On show are parts of the collections of value cards, shares, and bonds of railway and oil company societies from times gone by. These provide a graphic and interesting insight into an economic reality of ages past. Themed stamps and illustrated postcards show the visitor the diversity of the railway world.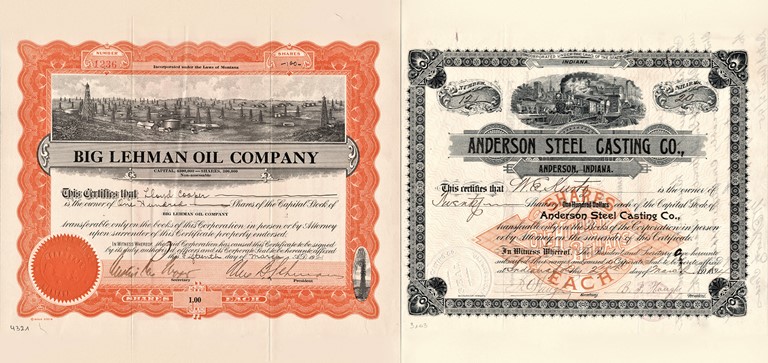 Sailing Boats and Ships
As well as trains, ships, from the first ever galleys to sailing boats, steamers and work boats also recount the history of trade, of merchant transport and of men.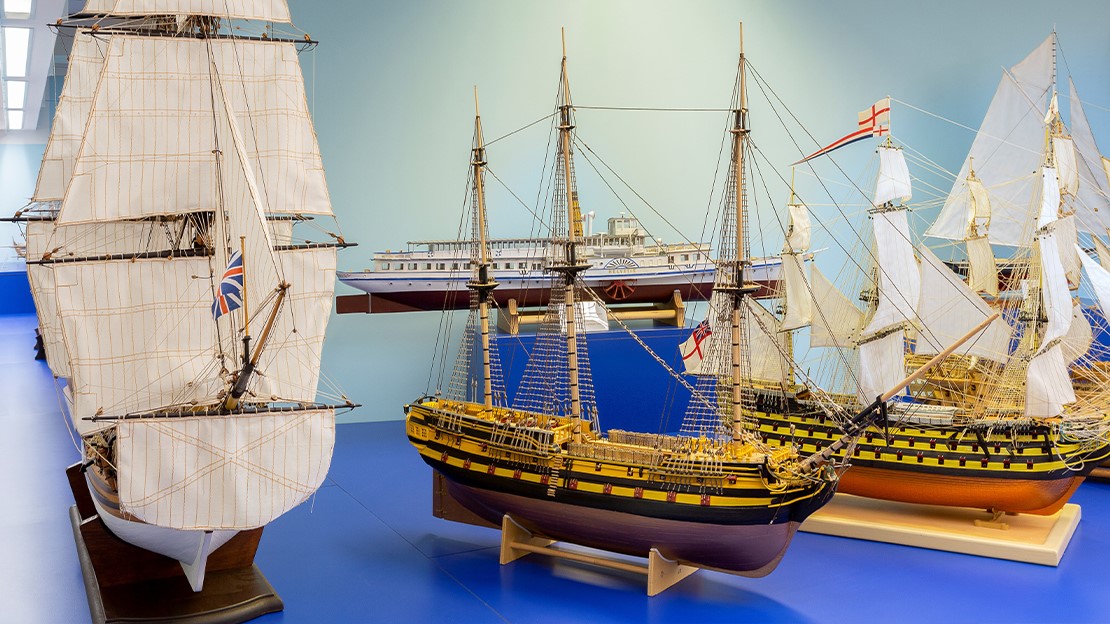 Vintage Saloon Train – STS – Saloon Train Special
In the 1990s a group of train drivers from Lucerne who were led by Franz Oesch converted an old small locomotive that belonged to the SBB into the shortest electric saloon railcar in standard gauge.
When it was combined with a slightly newer saloon carriage that came from what was known as a "Sputnik", this created an exclusive saloon train that included furniture from the 'Belle Epoque' period.
This unique and stylish vintage saloon train was used on the OeBB Oensingen - Balsthal railway in the canton of Solothurn between 1992 and 1995. It could also be hired for special journeys from the STS Club. Between 1995 and 1999 it was used on short trips by the SZU and the Pont Brassus railway. It ended up in Mendrisio after it was taken out of service for reasons of safety. Bruno Baumgartner purchased this vintage saloon train in 1999 and it has been exhibited at the Baumgarter Gallery ever since. The smaller reproduction in Scale 1 (1:32) is also on display in the Gallery.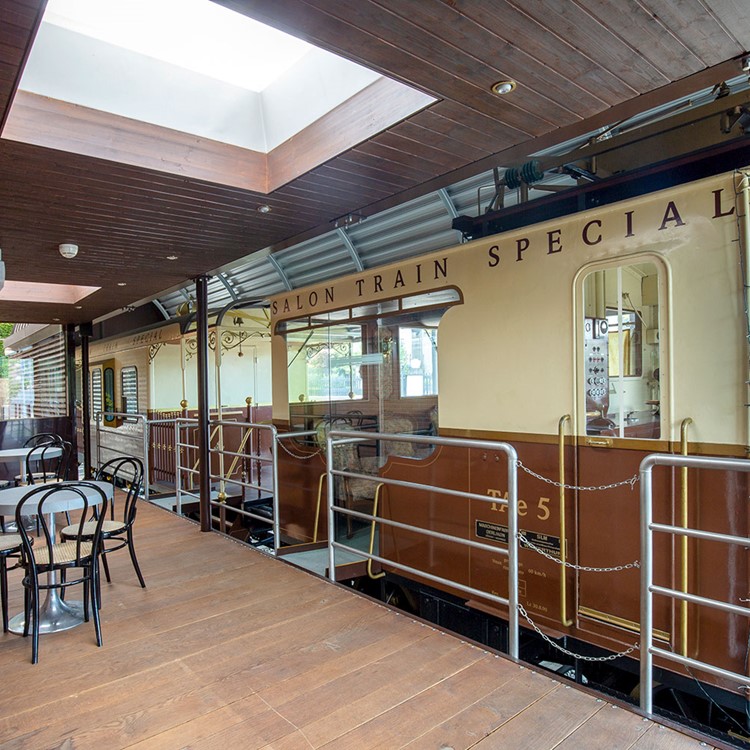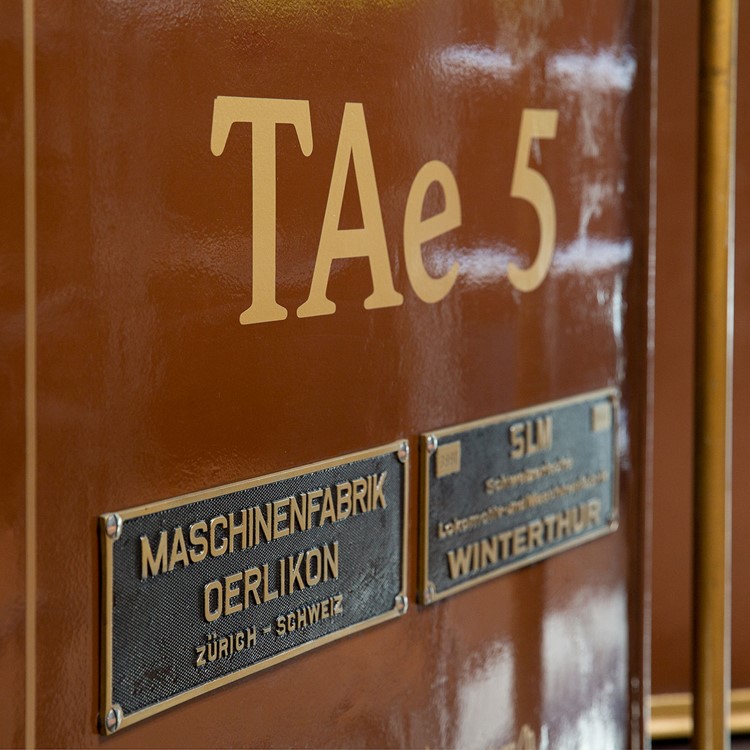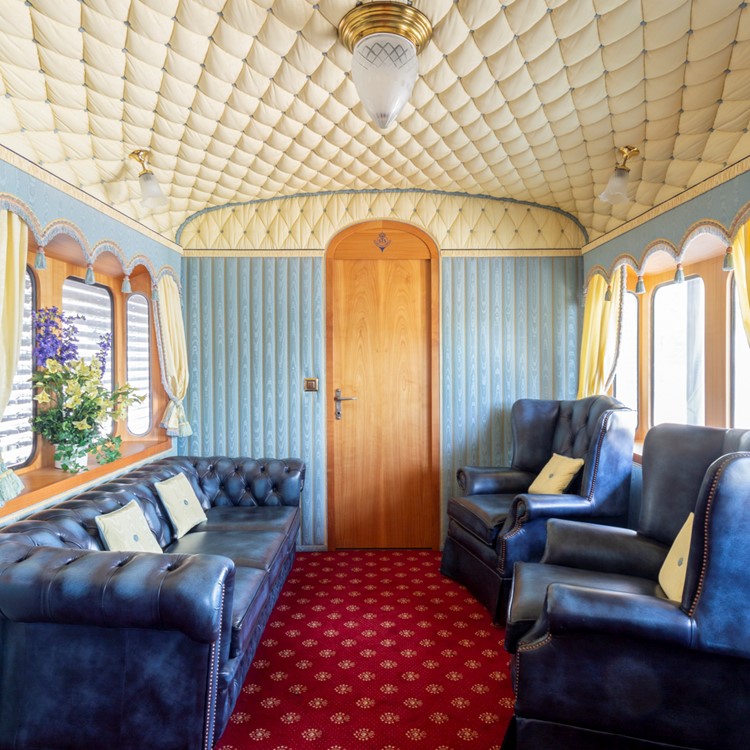 The Mendrisio Tramway
A historical memory of the tramway affectionately known as the "Dolce Verde" by locals, which connected the communities between Chiasso and Riva San Vitale from 1910 to 1950.
The inauguration of the tramway route Chiasso-Balerna-Coldrerio-Mendrisio-Capolago-Riva San Vitale took place on 9th May 1910.
Today the nostalgic collective memory of that old tram with its wooden benches and pea-green colour (thus called "Dolce Verde"), and its slow clanking remains a point of reference in the hearts of those who still remember it. 
After extensive professional restauration, it is now on show for all to admire, protected under a shelter on the forecourt of Hotel Coronado in Mendrisio (www.hotelcoronado.ch)