Galleria Baumgartner at the LetterAltura Festival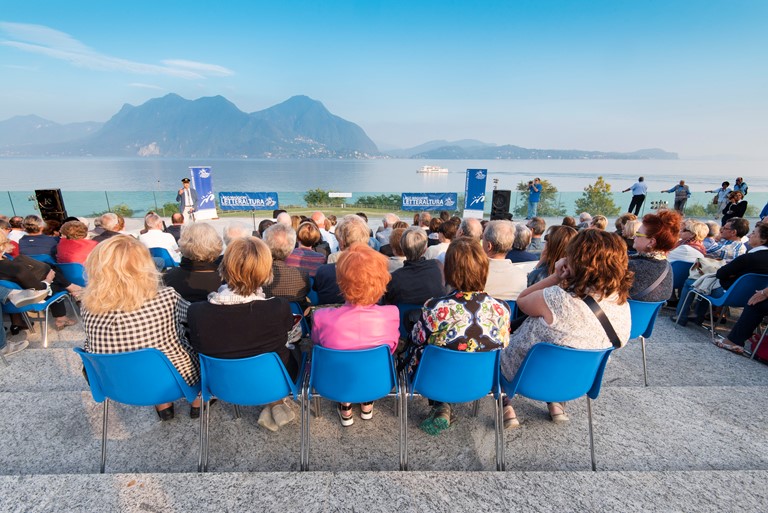 Galleria Baumgartner will be among the protagonists of the Lago Maggiore LetterAltura Festival from 20 to 24 September in Verbania.
"Trees watch the passing trains" is the theme of the seventeenth edition of the Lago Maggiore LetterAltura Festival to be held at Villa Giulia in Verbania, on the Piedmont shore of Verbano, from 20 to 24 September 2023. Five days full of events with meetings with authors, shows, exhibitions, etc. linked by the theme of mountain, travel and adventure literature. And when talking about trains, one cannot miss the presence of the Galleria Baumgartner of Mendrisio, which boasts the largest European collection of model railways with more than 4,000 examples including locomotives and carriages, models and dioramas.
The Galleria Baumgartner will be present for the duration of the festival in two rooms of Villa Giulia with an exhibition of a model railway, some rare and iconic examples of "little trains" and with didactic panels, posters and period photos dedicated to the world of tracks.
He will also present his collection to the public on Sunday 24 September at 11 a.m., with a talk dedicated to fans of the world of 'small trains'.
Among the most eagerly awaited guests at the Festival are writers, essayists and performers such as Tony Capuozzo, Gian Marco Griffi, Marco Albini Ferrari, Hans Tuzzi, Edoardo Camurri, Stefano Mancuso, Peppe Servillo and Carla De Chiara.
The complete programme of the Festival can be found at:
https://www.associazioneletteraltura.com/festival-letteraltura-2023/