The world's longest station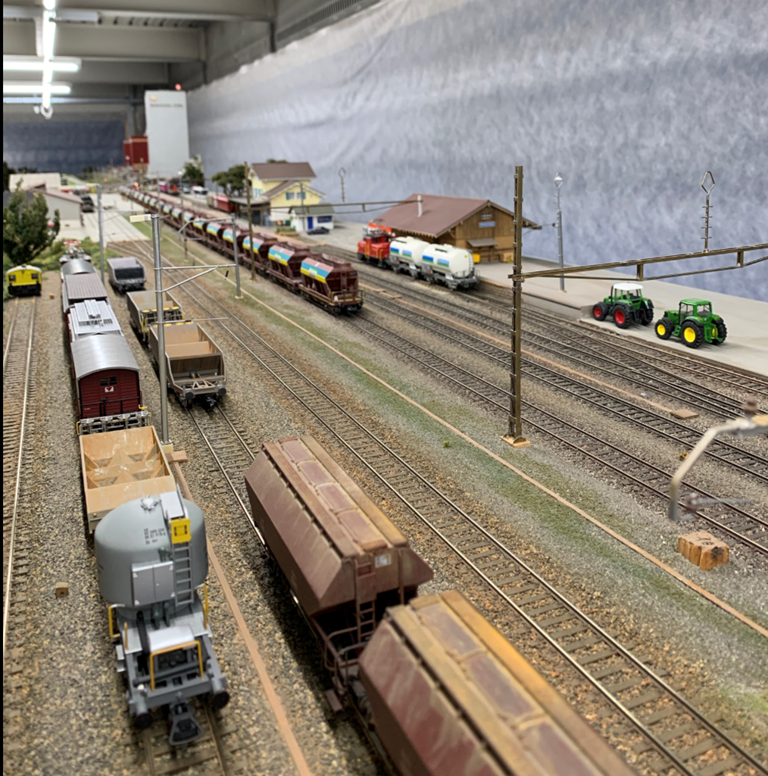 Summer of work in progress at the Baumgartner Gallery! These days a new model railway has arrived for assembly.
It is a reconstruction of the station in Rothenburg (Canton Lucerne). It is a 28-meter-long work created by the association "Historischer Modellbahnhof Rothenburg." The association was looking for a new home for its masterpiece, and the Baumgartner Gallery immediately appeared to be the ideal solution. It is the world's longest model station in 1:87 scale, a reproduction based on the situation that existed in the summer of 1996 along the Lucerne-Olten line before the major station conversion.
You can find out more about the association and its efforts to reconstruct the Rothenburg station in miniature at https://www.hmbr.ch/
Placing the model and reactivating it in the new location, located in the underground level of 24 Franscini Street in Mendrisio, home of our "Galleria", will take a few months. However, we expect by the end of the year to be able to show the new "jewel" in our fully functioning exhibit. In the meantime we are always open on Wednesdays, Saturdays and Sundays to welcome you with our collection of more than 4,000 models and of course to peek at the construction of the new model.